I am pretty low key when it comes to my skin care regimen.  I don't use any fancy creams, masks or anti aging serums. Nor have I ever had a facial which almost sounds blasphemous to admit in today's society!  I would like to think that at least I try to take care of my skin from the "inside" by drinking several glasses of water a day, eating a healthy diet- ok almost healthy diet – and I don't smoke or drink alcohol.
One thing I do consistently, which most Black people do religiously, is moisturize with lotion and if my skin is really dry, I add good old fashioned vaseline to the mix. Ashy grey flaky skin is never in style.  So my point is as much as I love makeup and getting dolled up my skin care regimen has been pretty basic.  Luckily for me I inherited my family's youthful genes but I know that it will not last forever and  now that I am in my forties I need to make a more conscious effort to take care of my skin.
As doctors and even as mothers we take care of everybody else and forget to take care of ourselves.  
Recently I had the pleasure of trying some organic scrubs made by my friend and fellow physician Dr. Thanh Tran. I was really excited to smell, touch & feel the scrubs with scents like: Coconut Lime, Lavendar, Orange Coconut Lime, & Vanilla Honey Bourbon!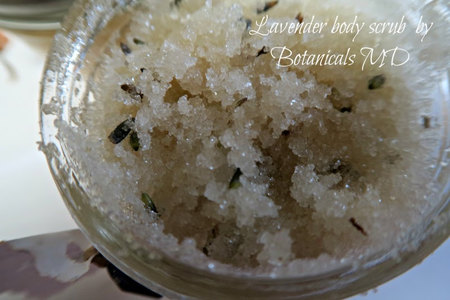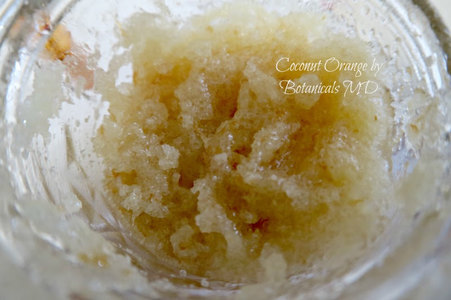 It took so much not to put it in my mouth- Ok, I did taste it, just a little and it was so good! Seriously though I couldn't wait to turn my shower into a tropical paradise!  After using the body scrub my skin felt soft and polished. Best of all  the ingredients are all natural and good for you like sweet almond oil, organic honey, real vanilla,organic coconut oil, organic olive oil and vitamin E.
Consider the health benefits with all the ingredients used in these beautiful scrubs not to mention how lovely your skin will feel after exfoliating and gently removing the outer dead skin layers. We all need to take better care of ourselves and
make the time to pamper our skin.  I am sure you are tired of products that look and smell good but are loaded with artificial dyes & harmful preservatives.  Here is a product you can trust to use on yourself or as a gift for someone you care about.
For more information contact:,
BOTANICALS MD
Disclaimer: This was not a sponsored review but just my honest and heartfelt opinion.